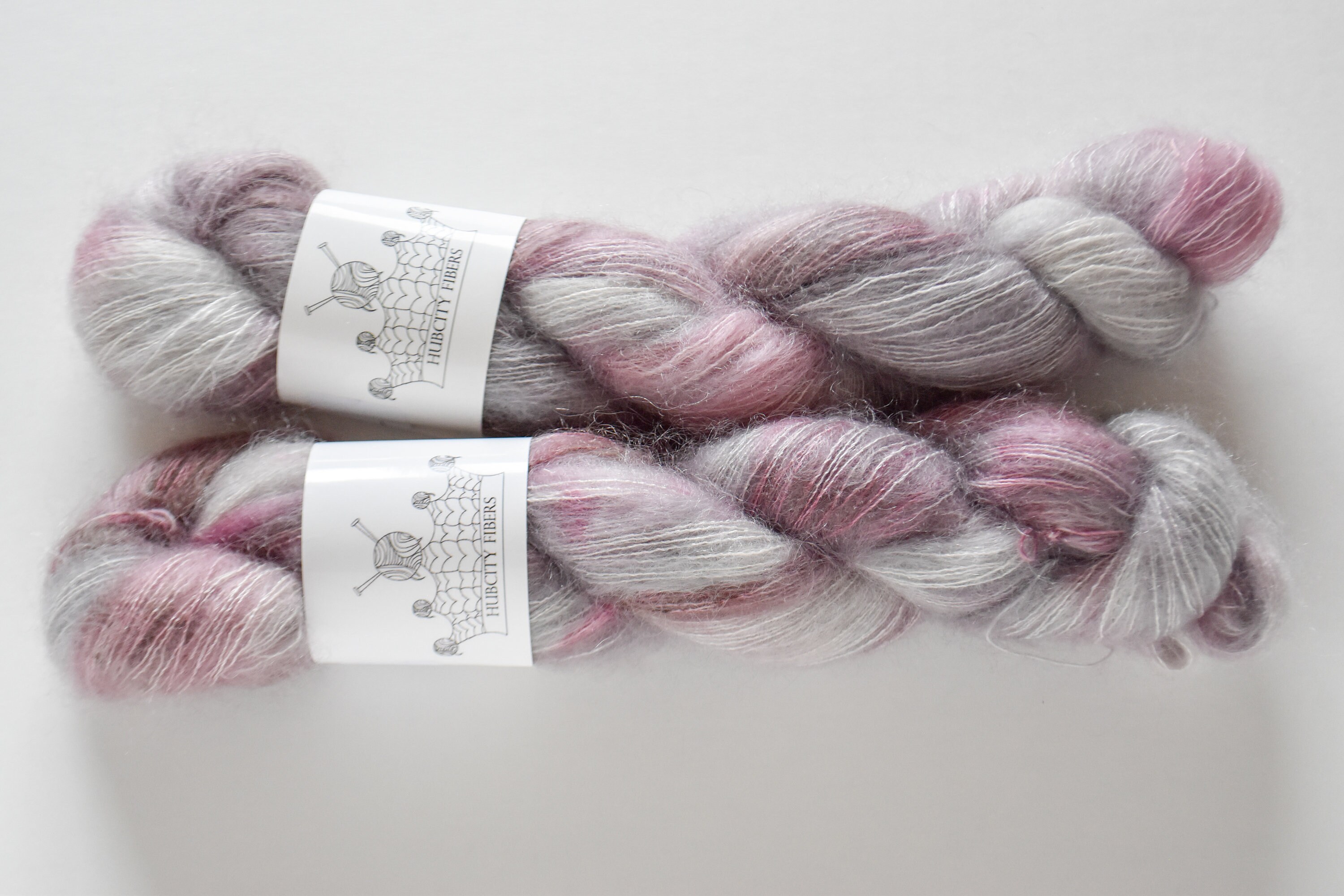 MOHAIR: "Dreamy" hand dyed yarn, handpainted yarn, superwash merino yarn,cashmere, dk yarn, kettle dyed yarn,DK
Details
Colorway: Dreamy

Hand Dyed INDIVIDUALLY by Lillian; in New Brunswick NJ

MOHAIR BASE
72% Mohair Wool 10% CASHMERE 28% Silk
459yards / 50grams
Lace Weight
Commercial Spun / Kettle Dyed by Hand
Recommended care: Hand wash /lay flat to dry

Mohair base is a Mohair silk blend base that is perfect for all sorts of projects. It is the perfect base to add to any project that needs texture.

Perfect for shawls, sweaters, and scarfs. When adding a strand of mohair to a project you create a beautiful halo that illuminates the project being worked on.


All of the yarn is made in a perfume and smoke free home.

As always, we've have done our best to capture the color of this yarn as accurately as possible. However, please keep in mind that colors will vary from monitor to monitor.

I am happy to wind your yarn into a center pull ball at no charge. Just leave me a note in the "Note to Seller" option at checkout.

If you have any questions or need more information, please let me know.